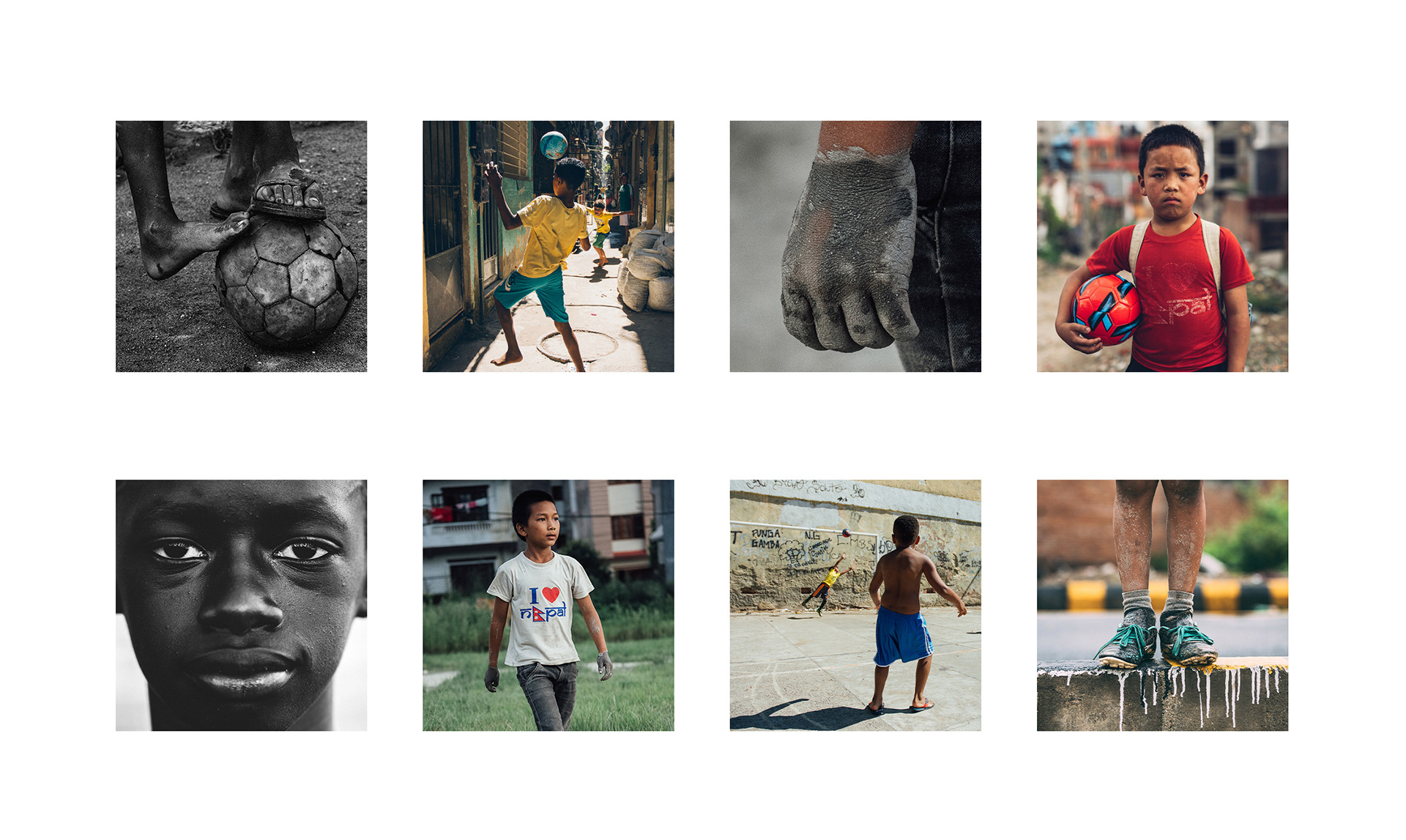 The more I realized this, the more I began to look for this essence in different parts of the world where this football culture is still alive despite all the advances in technology. 
The result is a collection of photos, which I've been building since 2016. We can see in it the purest form of the game and a true representation of dreams.
While capturing this project, I visited little-known parts of Brazil, Nepal, France, Portugal, and Qatar, among other places. I got to reconnect with my origins, which made me feel alive, and had the indescribable pleasure of capturing the joy of children with a ball at their feet.
At the 2022 FIFA World Cup, in partnership with Qatar Airways, Minha Raiz went on display through a selection of 27 photos from the collection. This exhibition marked the realization of yet another dream, which had been brewing since I first visited Qatar, in 2021, and this was to reveal these photos to football fans during what would be the most important sporting event in the world. It was special to see the work I'd built reaching people, moving them emotionally, and adding value to an important partner, Qatar Airways.
The exhibition came to life just as I had originally envisioned, down to the smallest detail. From the impactful print size of the images to the layout of the photos in the hall, everything was crafted to form a true artistic experience which had only one goal: to tell stories; stories often forgotten while the spotlight is on big stars on big stages.
Minha Raiz—My Roots—are the roots of many. They're the roots
of the true essence of football.